Cycling expertise : power & performance testing
Evaluation & cycling analysis
At the service of your performance
Do you wish to optimize your training?
For this it is important to know your current potential, physical and technical, in order to set up the best training strategy.
Ruffaut Cycling System offers you to carry out two physical test sessions to make a complete assessment of the different qualities necessary for the successful achievement of your goals.
These tests are performed indoors (on a home-trainer) or outdoors according to your main practice for the coming months. Made preferably with your power sensor to have repeatable data during your workouts or with a sensor that we can lend you for sessions. (Rentals available for training)
Technical tests will also assess your technical skills, agility, confidence, control and posture on the bike …
The technical aspect of cycling is often neglected in favor of the physical aspect but this remains essential to avoid wasting time and energy unnecessarily and to gain in safety.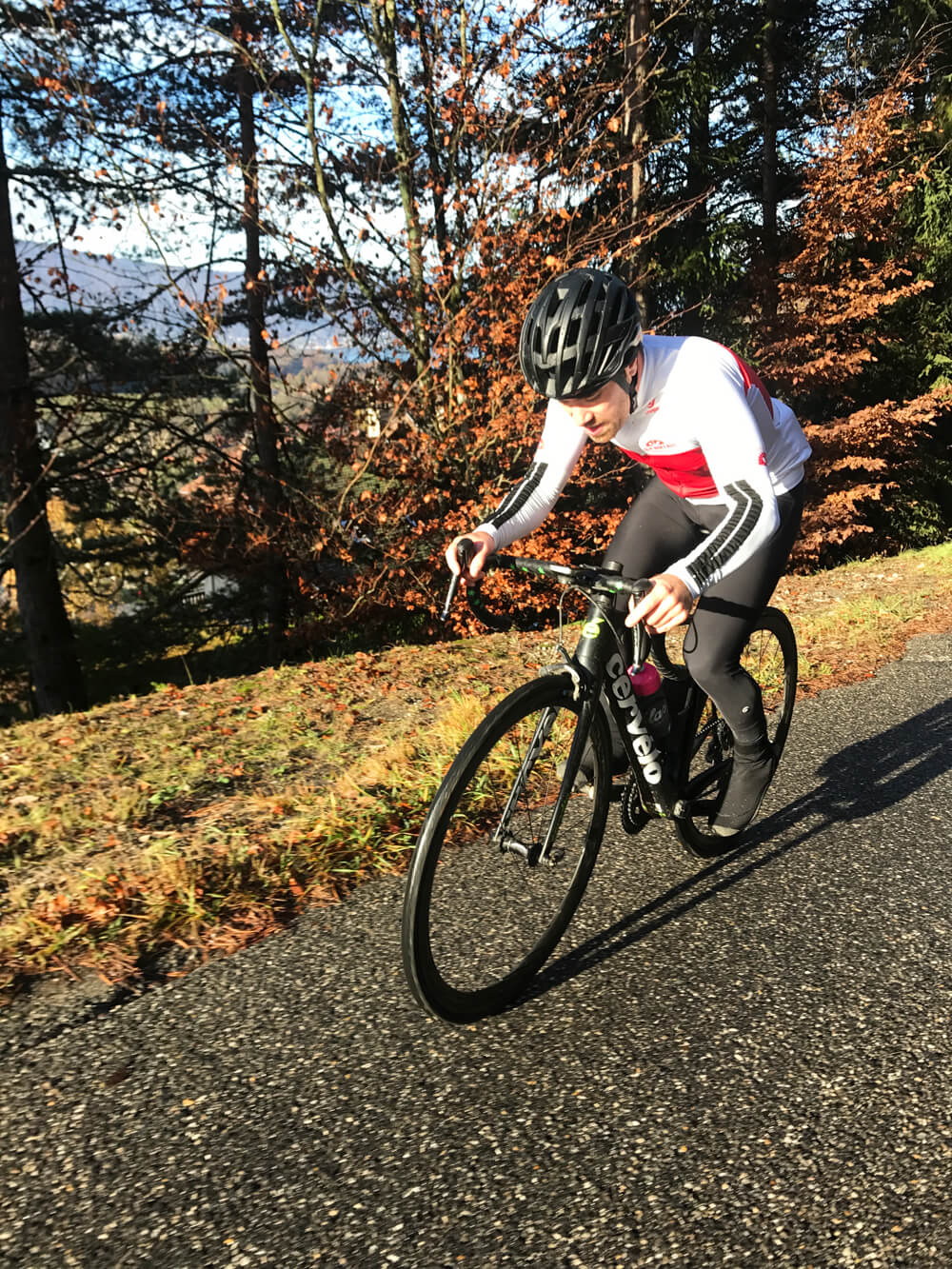 Why to use a power sensor?
Your real power you will know
The power, expressed in watts is the product of the torque applied to the pedals and of the pace of pedaling (angular velocity), during the cyclist's effort.
Unlike heart rate or speed, it is invariable depending on the weather, performance, state of fatigue …
The analysis of the effort using a power sensor will allow you to:
POWER TEST
Indoor or outdoor test session, short efforts. To determine your strength / speed profile, your alactic and lactic anaerobic capacities as well as your maximum aerobic power.
FTP test
Indoor or outdoor test session, long efforts.
To determine your FTP (Functional threshold power) and aerobic capacity.
TECHNICAL TEST
Evaluate your technical skills, your agility, your confidence, your control and posture on the bike
POWER SENSOR RENTAL
Power sensor rental for one month or more
"The presence of a coach during the excursion helps with concentration. The athlete must already put a lot of energy to try to provide maximum effort, in this context having at his side someone who manages the route, the timing and all the sequences is very valuable. The bonus is of course the constant encouragement and feedback! More specifically Pierre & Loïc, thanks to their experiences and their passion, bring great credibility to the exercise, which constitutes an additional motivation."