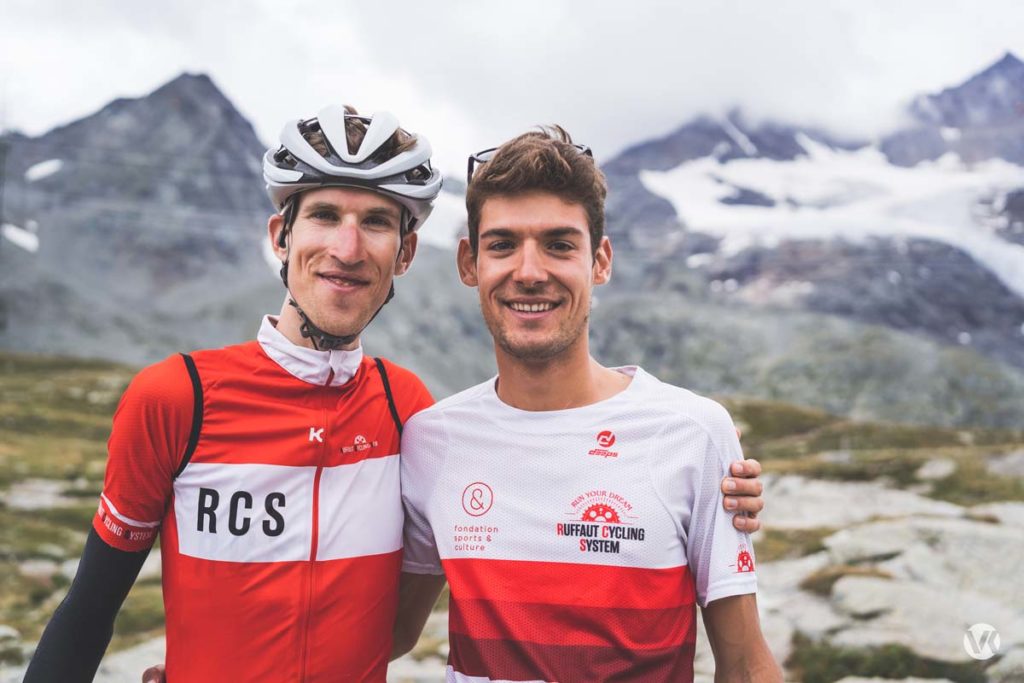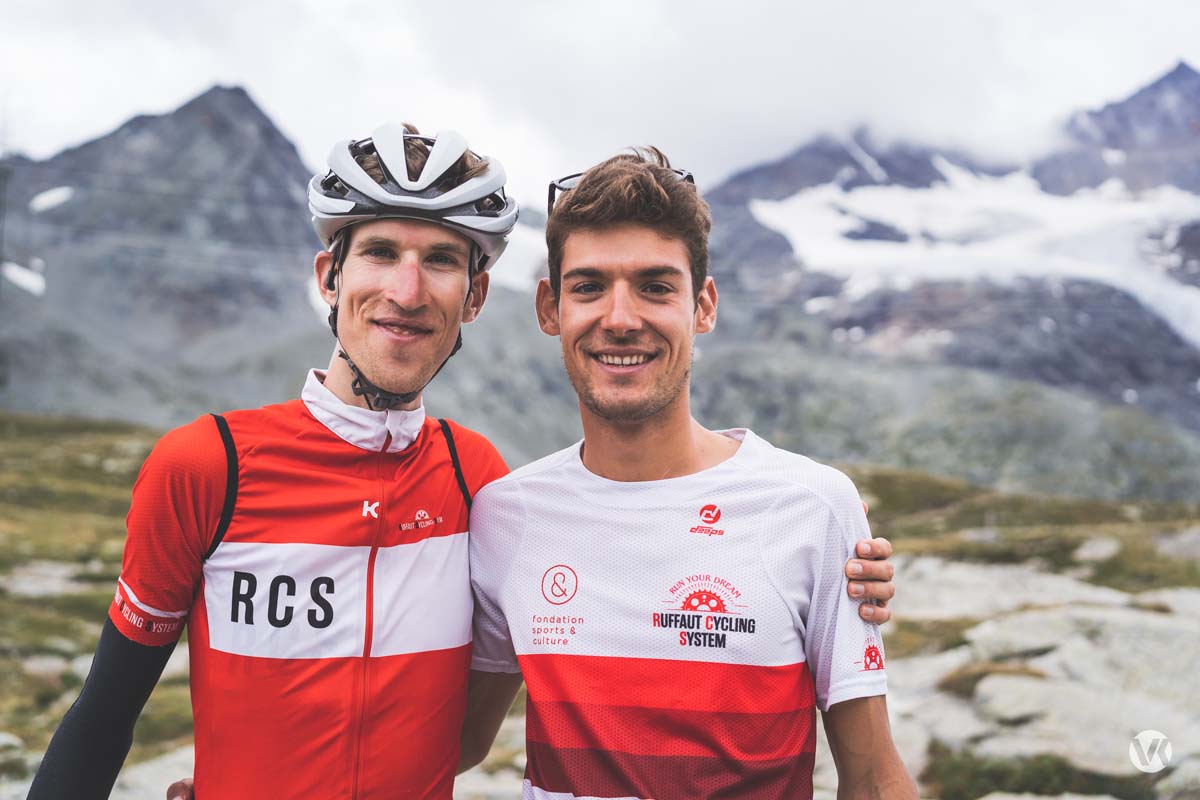 We are Pierre and Loïc, cycling enthusiasts since our childhood.
High level amateur cyclists and cyclosportives, the optimisation of performance and pleasure through cycling has led us to take an interest in the functioning of the human body, the development of physical, physiological, technical, tactical and mental potential.
The validation of the trainer/supervisor/sports director diploma, and training courses on various themes surrounding cycling, coupled with experience in the field have enabled us to create the RCS.
We created the RCS with the aim of being able to train, coach and support beginners to professionals in achieving their goals with a range of services to optimise their potential, motivation and enjoyment of cycling.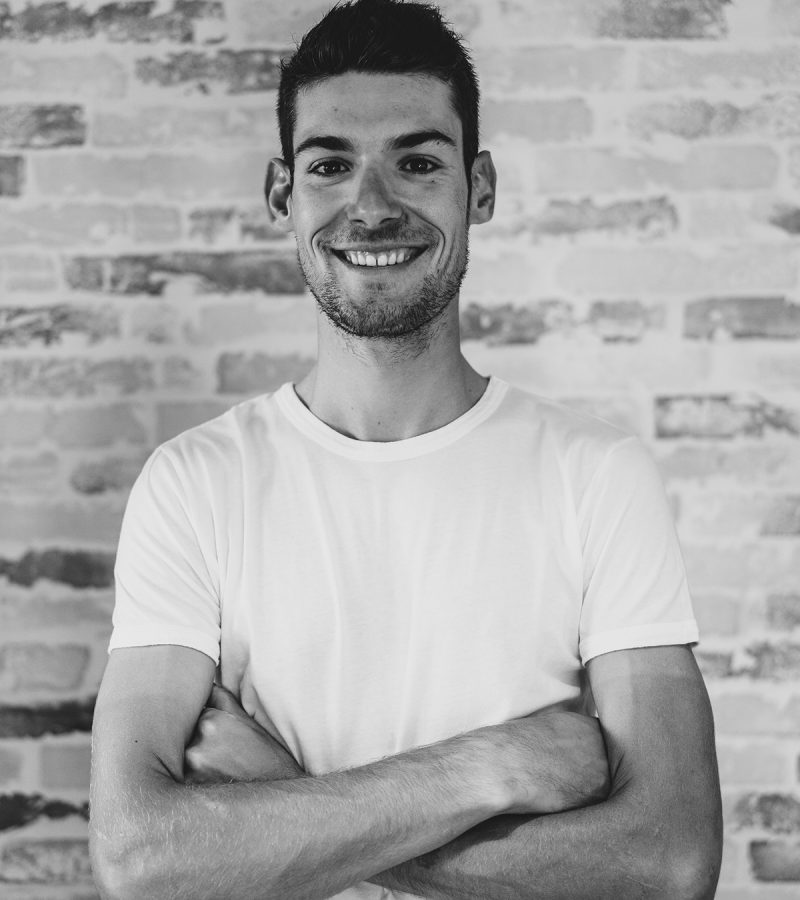 Pierre Ruffaut
In cycling since the age of 12, a "career" made up of victories and moments of doubt that have built me up and reinforced my passion for this sport.
I climbed the ladder until I reached the 1st category and turned to high mountain cyclosportives in search of new challenges.
Attracted and interested for many years in training and everything that revolves around the performance of the athlete, it was at the end of 2017 that I started a "DEJEPS diploma" in traditional cycling, validated in 2018.
The time to create our own structure to share our knowledge and experience came at the end of 2018.
Born in Allier (France), where I started cycling and did my first studies in commerce, my passion for cycling quickly became a reason to live.
Competitor on the federal circuit up to the Elite level, my passion for the mountains quickly led me to cyclosportives where I found what I was looking for in cycling.
All this is now my experience in the field.
Thanks to self-training from an early age and then a diploma in coaching, coaching and sports management (DEJEPS Cycling), I have acquired a theoretical background that has become more solid with each experience.
The pleasure of sharing quickly led me to the path of training and coaching in this sport that allows you to experience unique moments.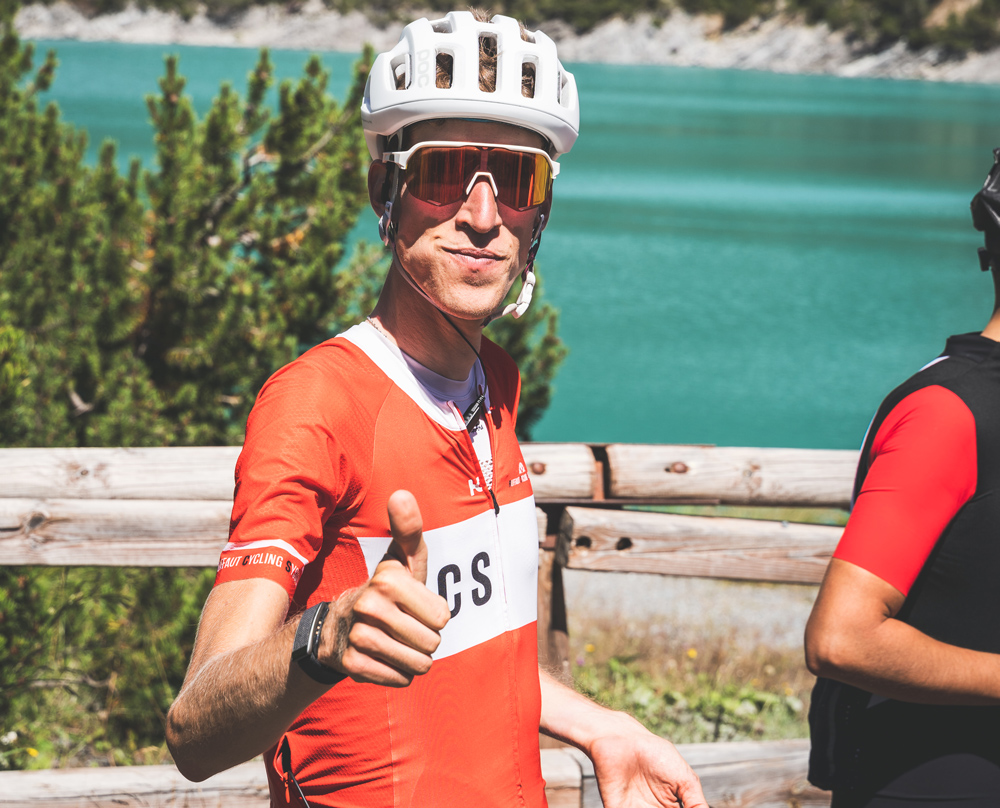 History of Ruffaut Cycling System
2006 - 2018
The experience
Goals, victories, failures, questioning, work, research, moments of intense pleasure and happiness, difficult moments, meetings, sharing, emotions and a lot of passion.
This is how we could sum up the many years of practice of our sport. #Rideyourdream
2013 - 2017
Beginning of training
In the permanent search for performance optimisation and with a passion for sharing, the first exchanges on training with friends quickly turn into training follow-up allowing us to refine and learn a little more about the coaching profession we dream of. Research, reading, training and exchanges with references in the profession allow us to deepen our knowledge. The race summaries and the sharing of our journeys also complete our social networks.
2017 - 2018
Cycling Coach at SportQuest
During the 2017-2018 season, we were able to develop cycling activities for a gym located in Geneva (SportQuest), an enriching experience with highlights.
2017 - 2018
Creation of the Velosophe & Heroin Cycling Brigade
Creation & management of a cyclosportive team with Damien Bisetti (Velosophe), a great adventure that we decided to leave at the end of the season to concentrate on the RCS project.
2017 - 2018
Dejeps Traditional Cycling
One year training at the CREPS in Poitiers (France) and alternating in clubs. Development and structuring of the cadet and junior categories for Pierre at the club in Cusset (France). Creation of an espoir team and a performance centre at the Charvieu Chavagneux Isere Cyclisme club (France) for Loïc.
OCTOBER 2018
Launching the activity
Here we go !
Creation of our company based in Nyon, Switzerland.
OCTOBER 2018
Launch of the Youtube channel & Facebook videos
Launch of our Youtube channel to share simple tips on various cycling topics.
NOVEMBER 2018
Triathlon training
Pierre begins to specialise in training for triathletes. Support by CAP and bicycle.
DECEMBER 2018
First RCS Newsletter
Start of monthly newsletters, cross portraits, tips, tricks and information. Registration on the website.
JANUARY 2019
Receipt of winter equipment RCS
Following the request of our friends, in 2018 we made summer outfits with our partner Deeps, so it is only logical that we launch the RCS winter collection to kick off the 2019 season.
JANUARY 2019
MULEBAR
The sports nutrition brand MuleBar becomes a partner of the RCS.
MARCH 2019
BMC & CYCLEADDICTS GENEVA
Swiss quality 🇨🇭
BMC Switzerland & CycleAddicts Geneva RCS partner !
Bikes are assembled, adjusted and serviced at the shop in Geneva.
MARCH 2019
FIRST RCS COURSE
From 20 to 24 March 2019, the 1st RCS course took place in Girona (Italy).
Quality training for the start of the season. Trainees full of energy, motivation and good humour.
With the presence of a cook, a masseuse, a mechanic / assistant.
A staff that cares for the participants.
4 days of pure pleasure for our team.
APRIL 2019
FIRST TRIP RCS RACE
First trip in the race for the RCS at the Granfondo Saint-Tropez (France).
MAY 2019
FIRST INTERVENTION OF OUR COOK & NUTRITIONIST
We welcome our new cook and dietician Valentin Lacroix on our Geneva Mont-Ventoux trip. The beginning of a beautiful and enriching collaboration.
SEPTEMBER 2019
NEW PROJECT TDC X RCS
Start of work on a project to open a cycle café in Nyon by 2020.
NOVEMBER 2019
FIRST GRAVEL COURSE FOR THE RCS
First Gravel course in Girona (Spain). A trendy and fun practice that we want to develop in the future.
DÉCEMBER 2019
RCS X KATUSHA
We unveil our jersey for 2020 in partnership with Katusha.
At the same time we become a reseller of the brand to our customers.
JANUARY 2020
TRAINING FOLLOW-UP RCS
We pass the 40 athlete mark in RCS monitoring.
FEBRUARY 2020
INITIATION OUTING
Track initiation for RCS athletes. The multidisciplinarity we love !
MARCH 2020
RCS X CHIMPANZEE
We become a reseller of the Chimpanzee brand for energy bars, gels, drinks and recovery products.
MARCH 2020
STRADE BIANCHE - TRAINING TO SIENNE
Trip to the famous Strade Bianche despite the cancellation of the cyclosportive due to the COVID-19.
APRIL 2020
TRAINING ZWIFT
Implementation of weekly training sessions on the ZWIFT platform for lockdown athletes. Sessions open to all where each week our partner Katusha offered a gift in a draw between each participant.
MAY 2020
RCS CLIMBING CHALLENGE
RCS CLIMBING CHALLENGE in the rise of La Barillette to propose a small challenge for this month of May. The objective is to make a long, intense effort and win goodies offered by our partners.
JUNE 2020
TRIATHLON SIMULATION
Triathlon in OFF in Nyon on an Olympic distance for our group of Triathletes. To make up for the lack of races, to boost your motivation for the next few months was the objective of this day.
JULY 2020
STAY, TOUR DU MONT-BLANC
Tour du Mont-Blanc on the road over 2 days, with the presence of 22 athletes.
AUGUST 2020
TRAVEL TO THE "TOUR DES STATIONS"
Resumption of competitions with the Tour des Stations, a season that promises to be short but condensed.
OCTOBER 2020
DISPLACEMENT RACE, HAUTE-ROUTE VENTOUX
Last race trip of the season on the Haute-Route Ventoux with a fruitful harvest of results, notably the victory of the 3 stages and the general for our coach Loïc.
YEAR 2020
SPECIAL SEASON
For this special and long-shortened 2020 season, we still carried out 5 training courses of 2 to 5 days and 3 race trips.