Personalized cycling training and coaching
Ruffaut Cycling System, our cycling expertise
From beginner to professional, Ruffaut Cycling System accompanies you in your cycling project. Ruffaut Cycling System is based in Switzerland at Nyon, alongside the Lake Geneva. We offer our services across the country, and also all over the Alps and the French territory.
Various specific trainings were developed in order to answer the profiles and the objectives of each cyclist:
EXPERTISE
Physical and technical tests  in order to determine your profile and to define your axes and training areas. To carry out a complete assessment.
TRAINING
Individualized training sessions follow-up. Personal or group coaching sessions. To structure your training and exceed your own limits. 
TRAINING COURSES
Group or individual training courses (Calendar RCS and on request). To go further in your preparation
CYCLOTOURISM
Discover the most beautiful places in the region around the Lake Léman and across the Alps but also everywhere else, in Switzerland, in France and even in Italy
RACES
Organisation and full management of your trip to the location of the race: assistance, logistics, sport management… You will fell like a professional!
Electric bike
Enrich your practice, and improve your technique & your physique. Better use of your equipment. Discover new horizons!
Subscribe to our Newsletter

Whatever your practice and your cycling level, the RCS accompanies you
Do you practise road biking, cyclo-cross, bike trail, mountain biking or even electric biking?
Do you wish to progress, to surpass yourself, to win, to share, to have fun or even to travel?
The RCS (Ruffaut Cycling System) provides you with a set of solutions enabling you to carry out your project no matter what is your cycling level. Our professional trainers are here to support you in achieving your goals.
Our leitmotiv "RIDE YOUR DREAM" has paced our practice and our life for years and we wish that it becomes also yours!
Ruffaut Cycling System, 2 brothers with a passion for cycling
Ruffaut Cycling System was born out of a common passion between two brothers, Pierre and Loïc, for cycling.
Why concretize this passion through RCS coaching?
Ex-cyclists to the highest amateur level, winners of many cyclo sporting races & holders of the DEJEPS Cycling Diploma. We are passionate about training, nutrition, physical and mental preparation as well as recovery.
These experiences and the knowledge gained from it, enable us today to be able to offer a complete system of assumption of responsibility of the cyclist a complete support system for the cyclist, whether they are beginner or professional, practicing road biking, cyclo-cross, bike trail, mountain biking or even electric biking.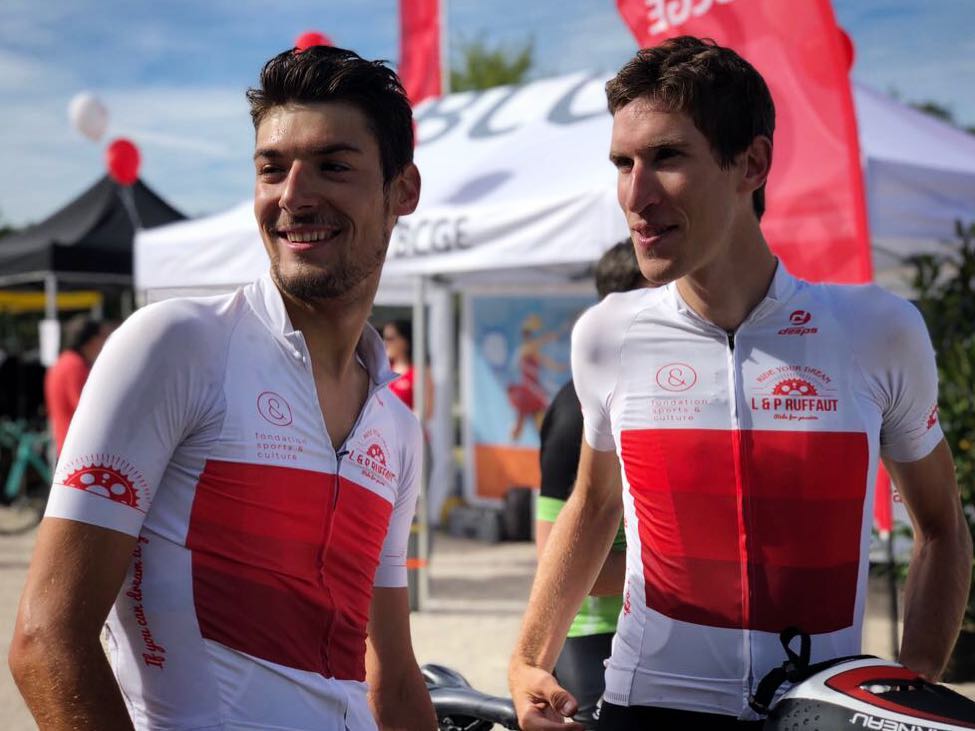 Visit us at our office in Switzerland
We are ideally located at the edge of the Lake Léman, in Switzerland, in the middle of the Alps. The most beautiful passes are within reach of cranks.